This year I completed Food Forest Futures for the Bennington Food Summit and their 3-year Mellon Grant to address food insecurity in Southern Vermont. I was so fortunate to have the opportunity to do this project over two years, ideal when working with site, and more-than-human life. The project now has permanent steel signs with phrases from my Food Forest Futures manifesto, and etched plant labels, showing information layers of the food forest and weaving throughout. There is also now a tabloid publication. It is my hope that community members will continue to plant food plants to the installation, and there is a Bennington College student who is already adding some more chestnuts!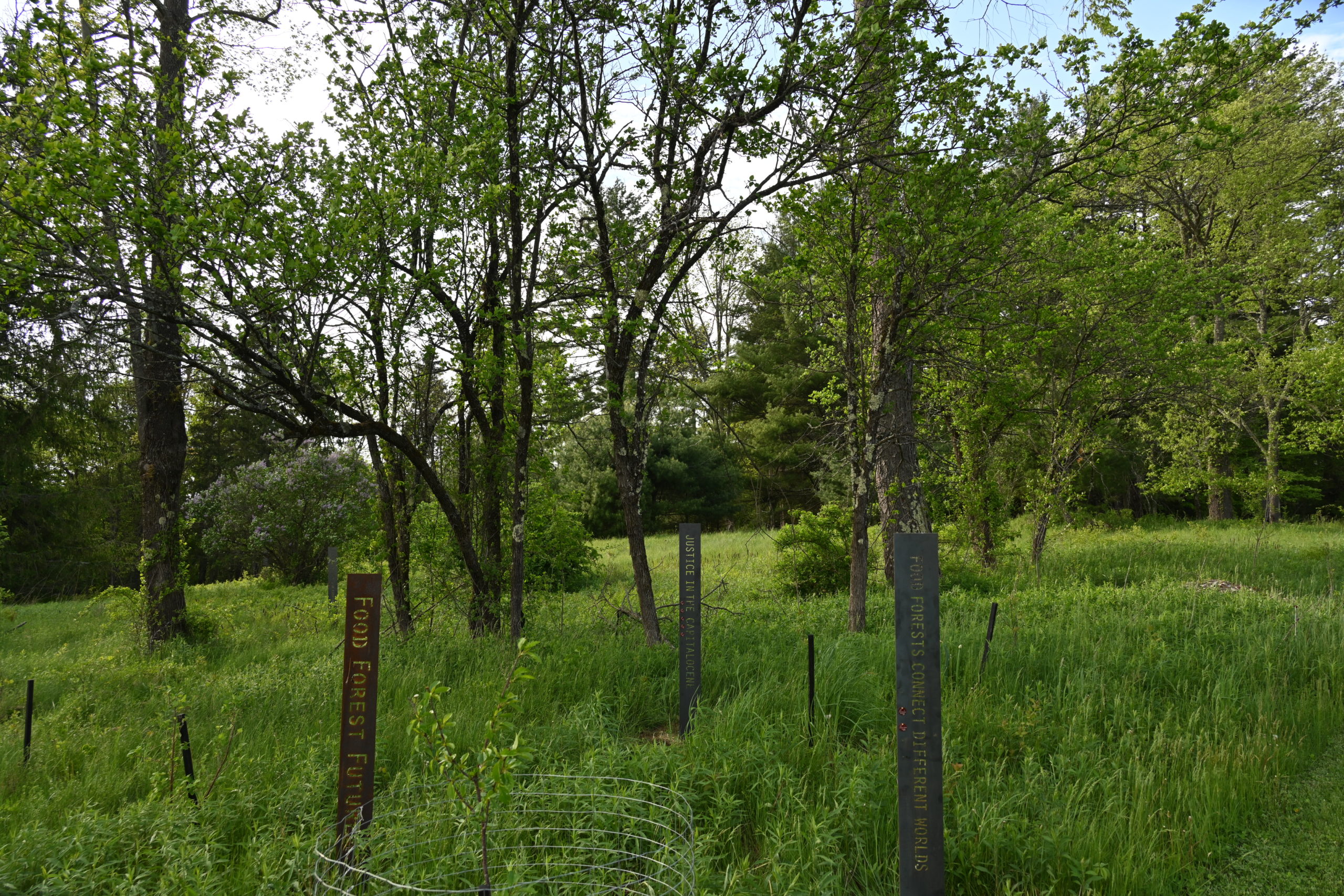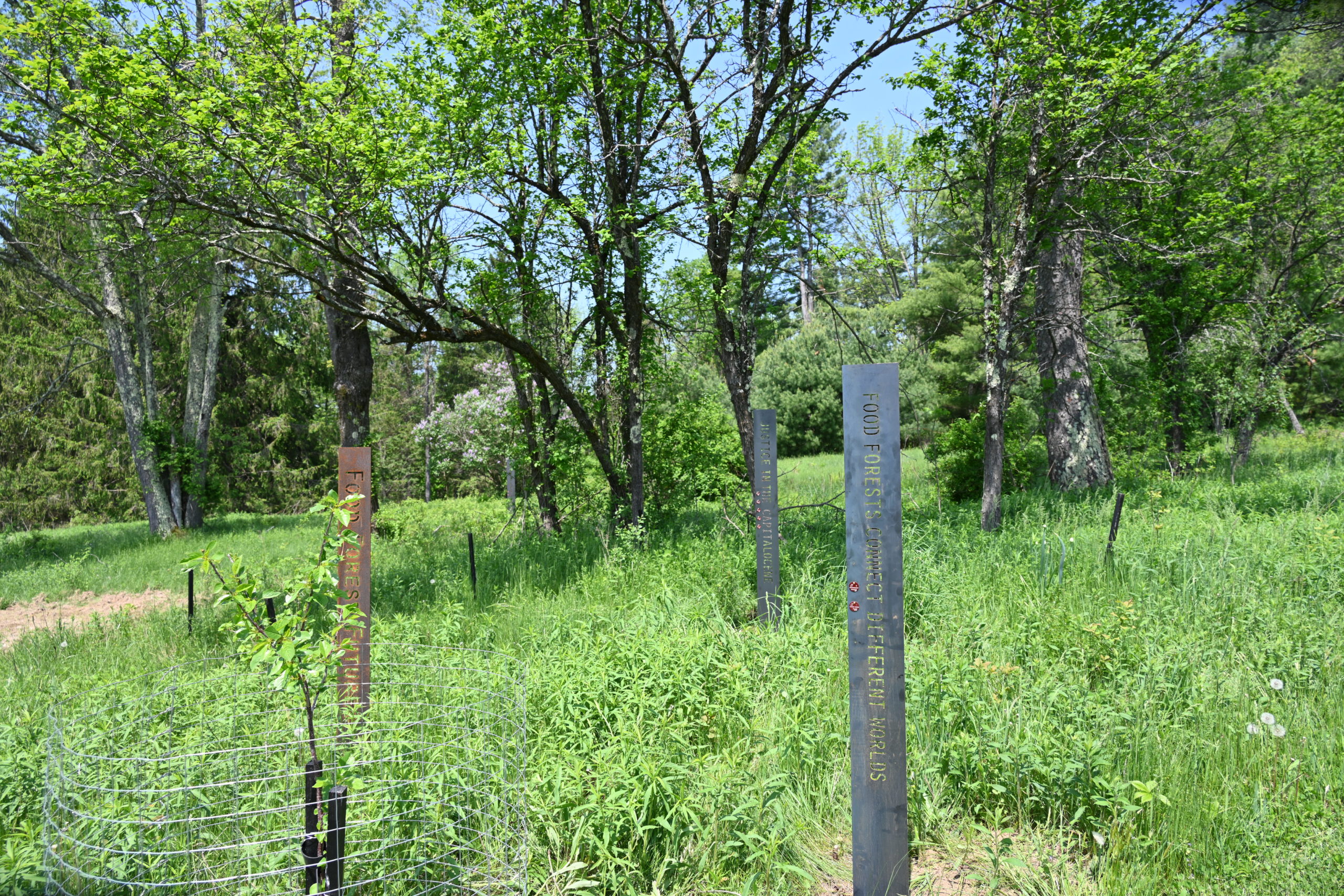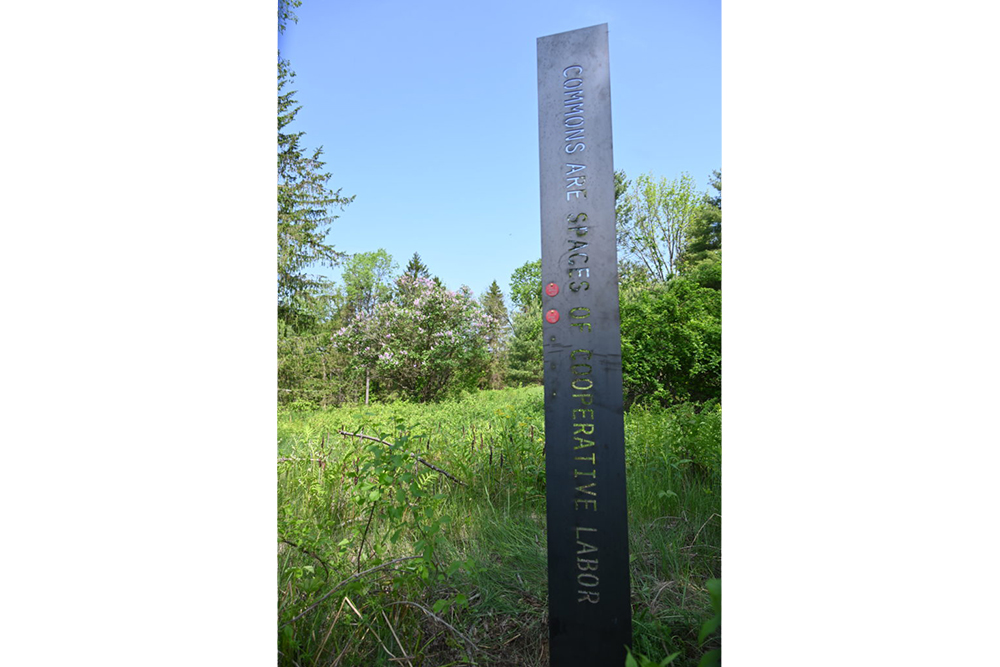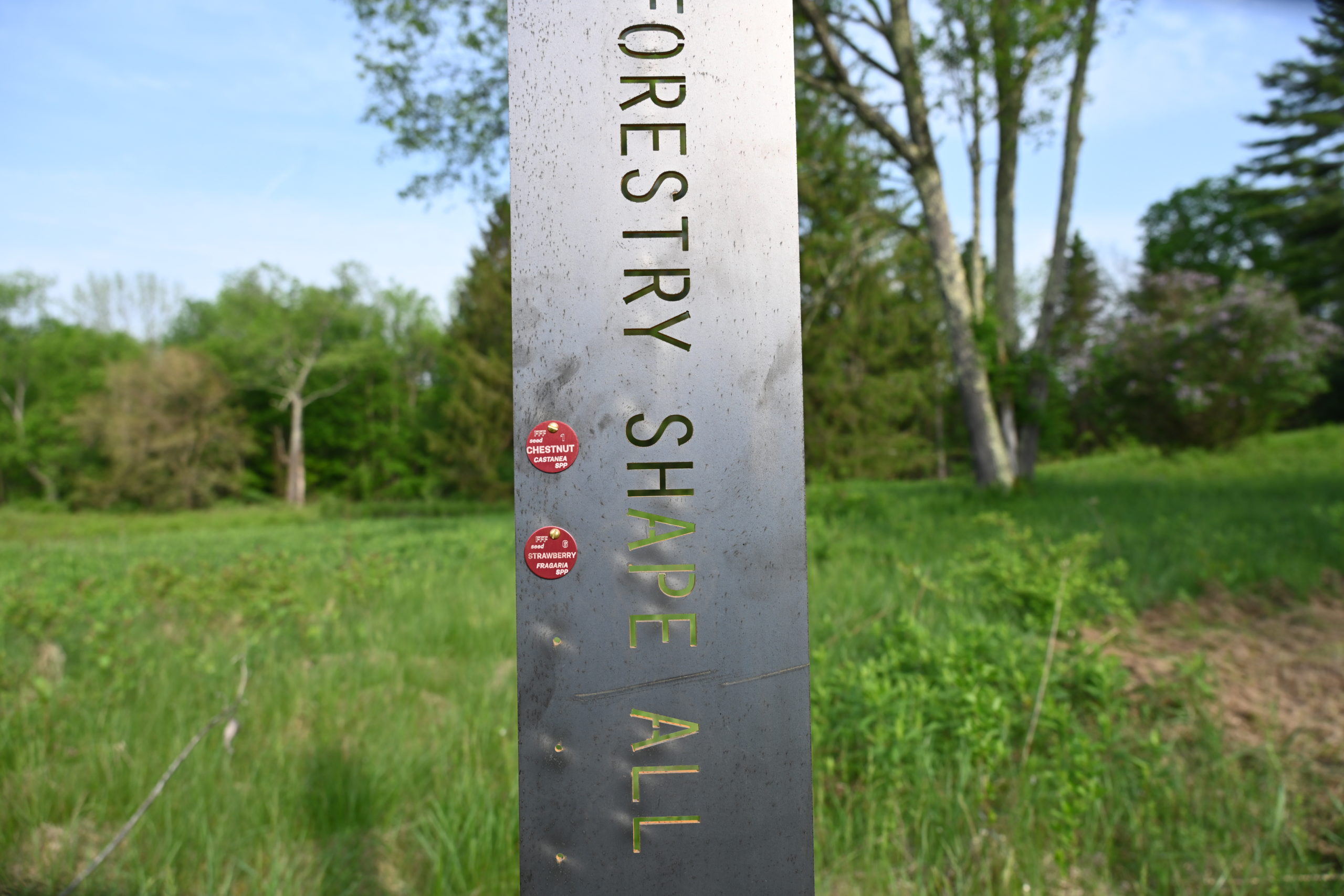 In spring 2019, Bennington College was awarded $1 million from the Mellon Foundation to launch a three-year collaborative effort with local partners to address the systemic causes of food insecurity in Bennington County.
"Food insecurity—the inability to access affordable, nutritious food—affects one in eight Americans, or approximately 40 million people, and is particularly acute in southern Vermont. This collaboration aims to both address the pressing problem of food insecurity in the area and to develop an interdisciplinary and responsive humanities curriculum with students, faculty, and the community, creating a model from which other higher education institutions can learn and build."
To inaugurate the Food Summit, in the spring of 2021, I began Food Forest Futures at the Robert Frost Stone House Museum. Food Forest Futures draws from Indigenous, permaculture, and bio-intensive design strategies to introduce seven layers of a food forest, attract beneficial animals, microbes, and insects, and integrate plantings of beneficial, medicinal, edible plants. Rather than having one plant crop per row, plants are mixed together based on how they can help one another—through nutrients, structure, resistance to pests. These plant companions spark new understandings of how the cultivation of biodiverse food and habitat for our nonhuman kin simultaneously generates food and habitat for humans. Food Forest Futures recognizes differing opportunities for cultivating commons, and invites visitors and participants in the Food Summit to choose the combinations of plants, seeds, and associated reading materials on offer to continue commoning in backyard, community, or guerrilla manifestations.
Many thanks to Tatiana Abatemarco and Erin McKenny for the invitation and Bennington College and the Mellon Foundation for their support of this project. I am also grateful to Nate C for his help with wood chips, networking with students, comradeship, and insight. Gratitude also to the plants and critters.
Food Forest Futures takes place on the traditional territories of the Abenaki. This land has never been ceded.