Trees of Tomorrow: the Hidden Politics of Ornamental Street Trees in Flushing, NY
Trees of Tomorrow is a guided, speculative tour of the trees of Flushing, Queens — exposing the ways trees shape, and are shaped by, neighborhoods, economies, and soils of Flushing; a tour publication, echoing a futuristic theme; a speculative workstation where, in collaboration with teens from John Bowne High School Agricultural Department, we generate visual art, stories and cultivations of Flushing's trees and tree grafting; and an ever evolving map/network/system where, through conversations with neighbors in Flushing, we make collaborative art that tracks the political pasts, presents and futures across naturecultures. Trees of Tomorrow asks how to empower new natural cultural futures that enable local solidarity and survival across species.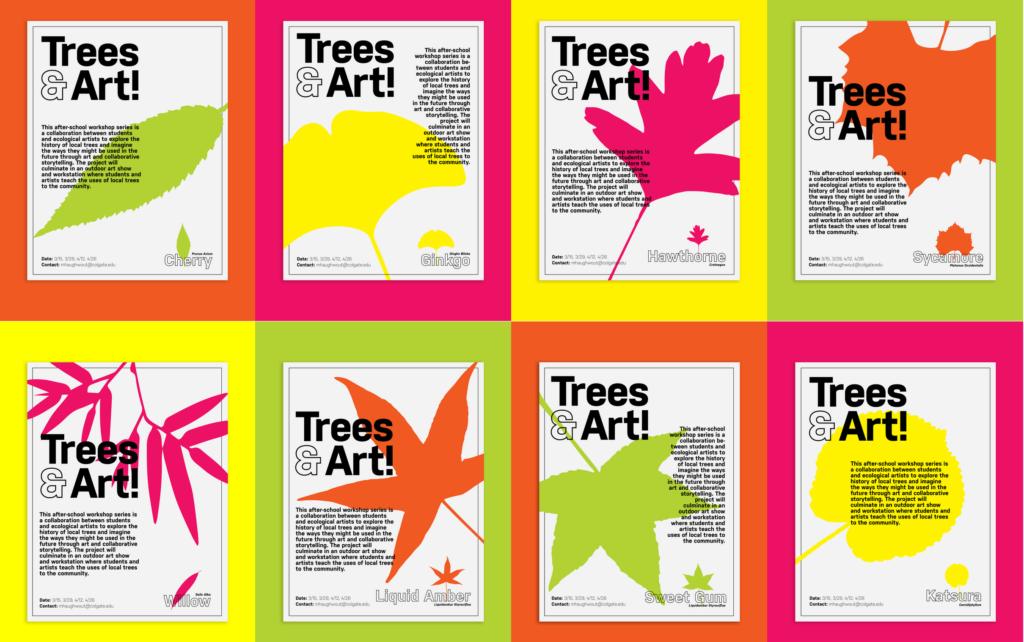 Trees of Tomorrow: A Speculative Tour and Workstation is conceptualized, organized, and executed by Margaretha Haughwout (Guerrilla Grafters), Cody Ann Herrmann, and Julian Louis Phillips, in alliance with Social Practice Queens and the John Bowne High School Agricultural Department (Larissa Li, Angelica 'Noguera, Diana Vazguez, Gabriella Heyward, Antonio Crespo, and Destiny Irazarry); designs were generated in collaboration with Colgate student Benjamin Geisler; it was initiated along with Greg Sholette and Randall Szott. Photos above are by Benjamin Geisler.